Our Elementary OPEN HOUSES are Monday, August 22. Please visit your school's page for the time of their open house. All families are invited to attend!

The First Day of School will be Tuesday, August 23, 2022. This is a half day of school for our elementary students and a full day of school for our secondary students.

There is NO SCHOOL on Friday, August 26, 2022.

Join us for an ALL YOU CAN EAT PANCAKE BREAKFAST on Sunday, August 28 from 9am-12:00pm at AGS Middle School (sponsored by the Fenton Education Foundation)!

Our "Meat Up & Eat Up" Program will be providing FREE Breakfast AND Lunch again this summer to anyone in our community!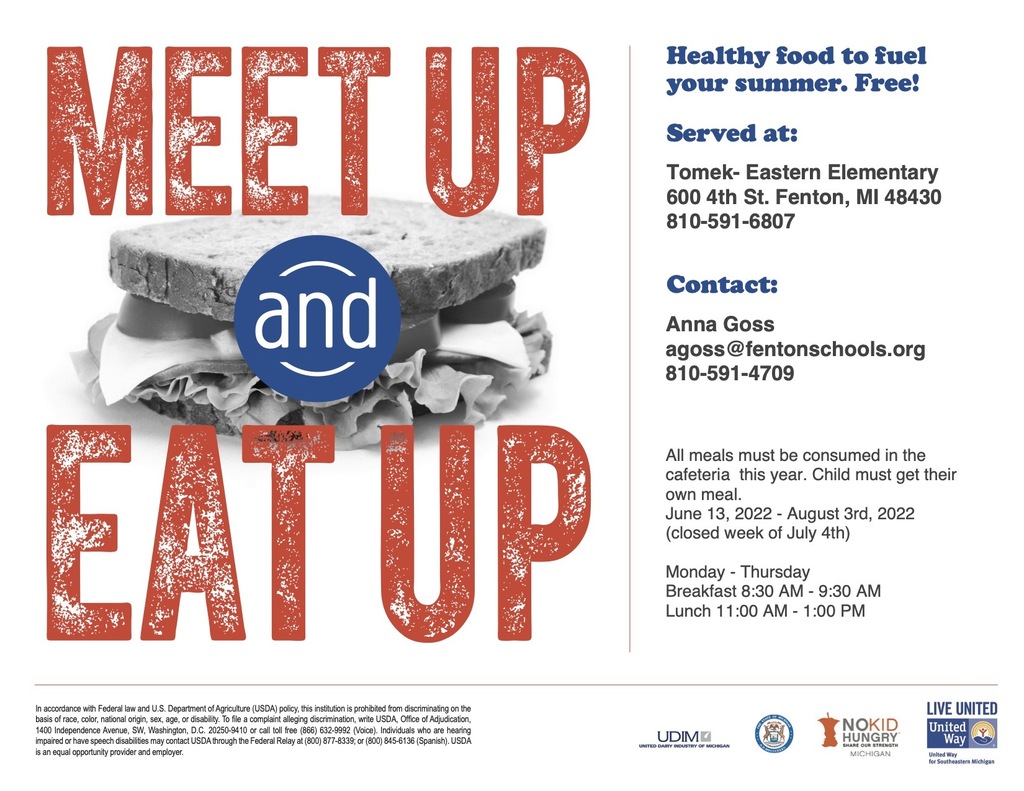 Ever wonder what our district does on students' days off? Well, that's simple - we become the learners. Here Tomek Elementary staff are working through student data and understanding what strategies need to be put in place for continuous improvement in our district.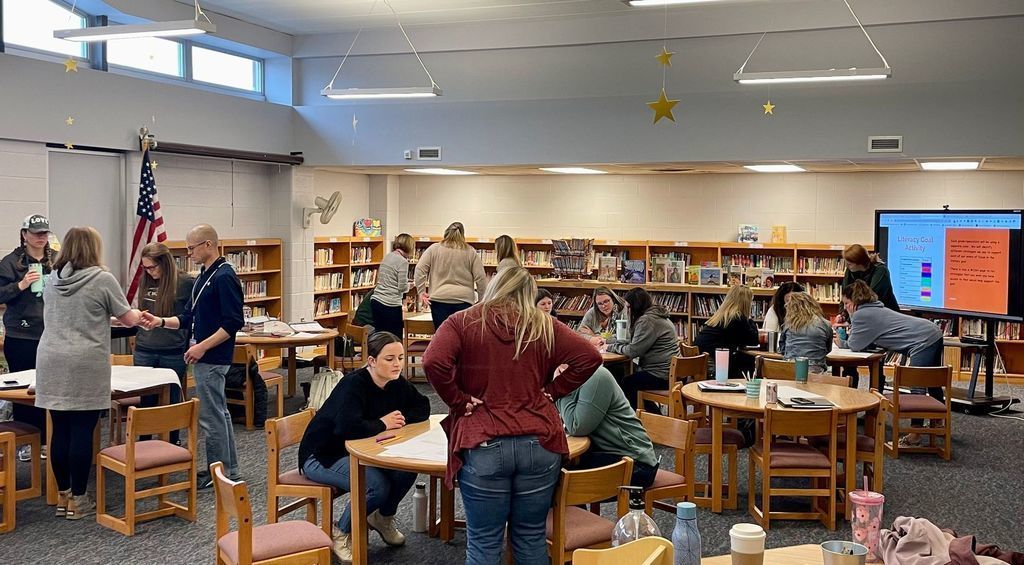 Congratulations to the Fenton, Lake Fenton & Linden ski team! Boys and girls varsity took 1st place in the Divisional Championships! JV boys team also took 1st! JV girls were a close 2nd! ⛷🏆 Congratulations also to their coach, Tim Hiscock, was awarded coach of the year!

We would like to take a moment to recognize and thank the members of the Fenton Area Public Schools Board of Education for their dedicated service to our district and our community. "𝘛𝘩𝘦𝘳𝘦'𝘴 𝘯𝘰 𝘨𝘳𝘦𝘢𝘵𝘦𝘳 𝘱𝘶𝘳𝘱𝘰𝘴𝘦 𝘵𝘩𝘢𝘯 𝘴𝘦𝘳𝘷𝘪𝘤𝘦 𝘵𝘰 𝘰𝘵𝘩𝘦𝘳𝘴." #WeAreFenton