To post a flyer on our Community Bulletin Board, complete and submit the Flyer Approval Form with a good image of the flyer attached. Each flyer submitted must be approved by the superintendent (or designee) before it will be posted on this page. Once submitted, please send an email to Stefanie Simons so that we know a flyer is ready for review. ssimons@fentonschools.org.
As a reminder, Fenton Area Public Schools does not send paper flyers home with students for outside organizations but will communicate via social media and place them on this Community Bulletin Board. Thank you!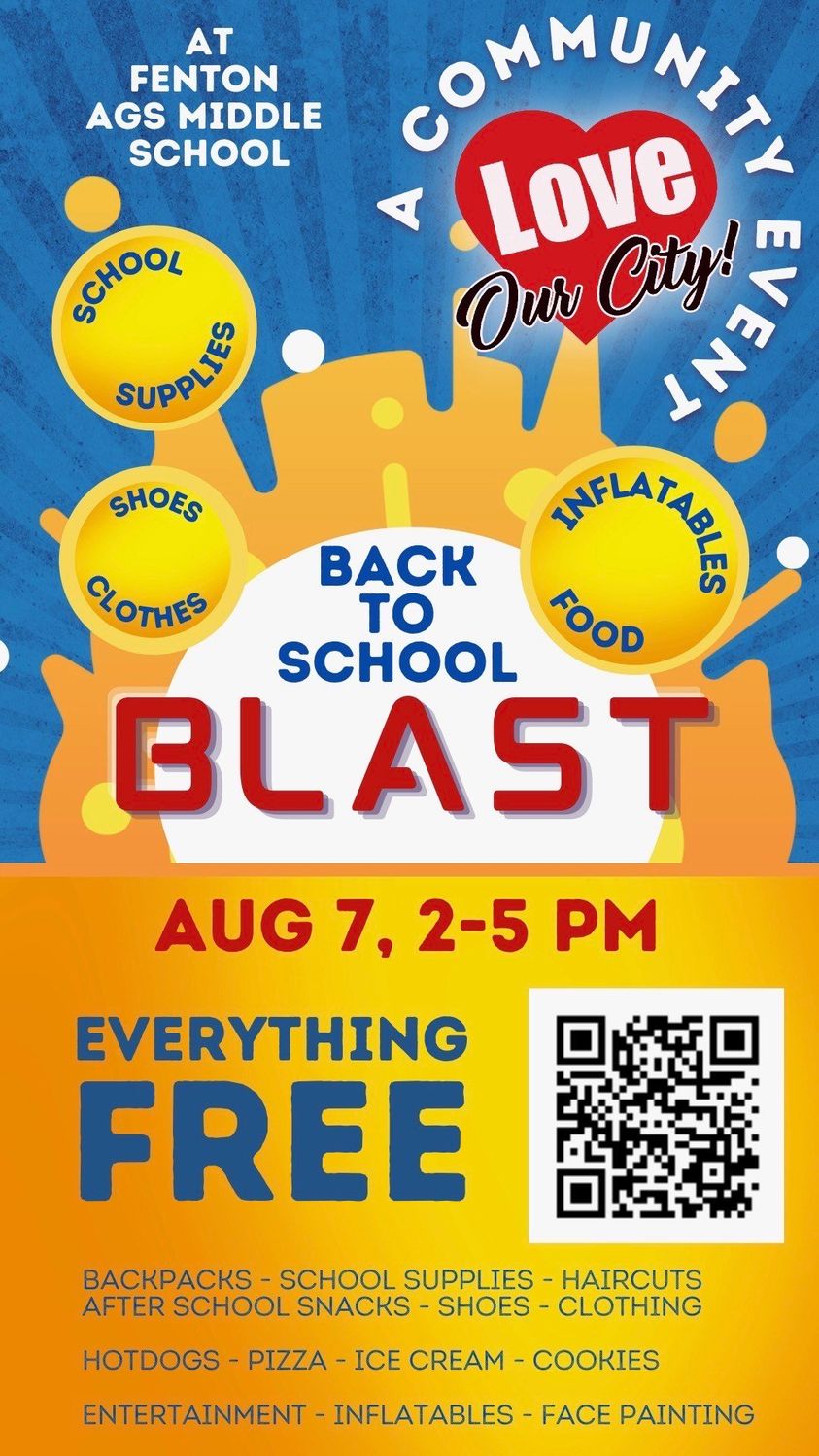 Back to School Blast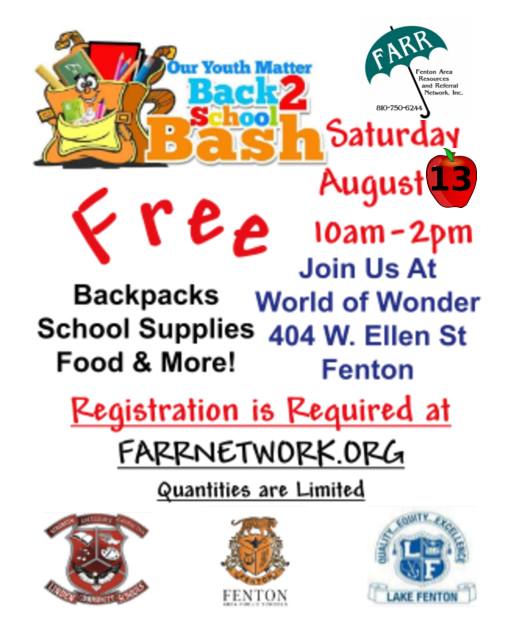 Back2School Bash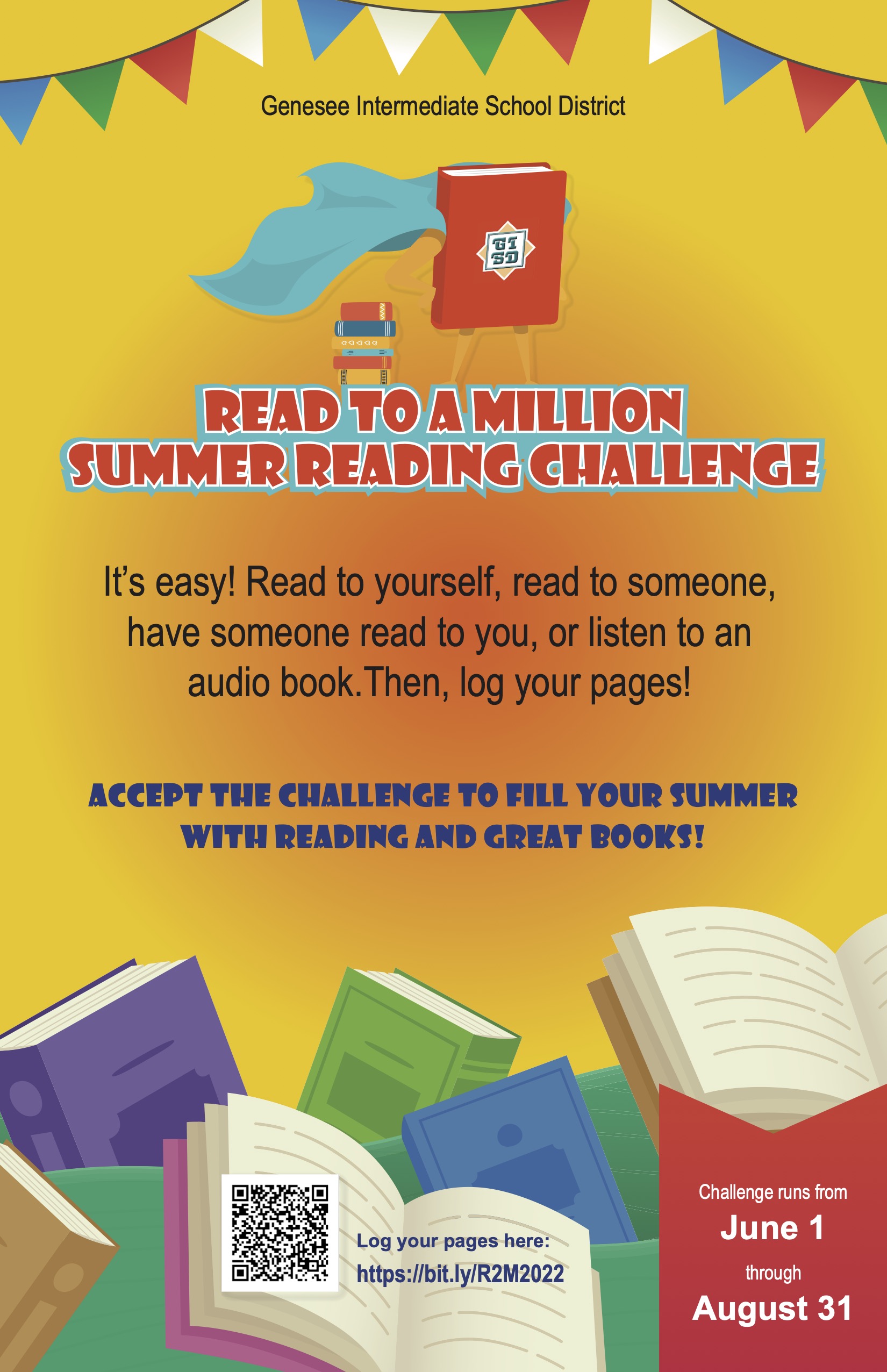 Read to a Million
Fenton Area Public Schools Board of Education does not support or endorse any of the organizations
and/or activities/events identified in the flyers/notices on the Community Bulletin Board.